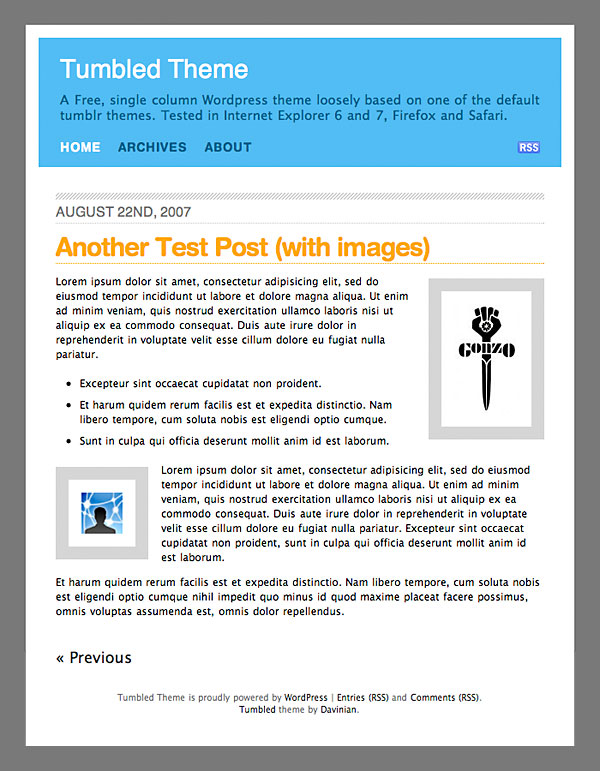 This is my first WordPress theme I have made publicly available, and it's not something I have had sitting around for ages either – I started it yesterday afternoon with the soul intention of making it purely for public release.
So here goes, I would like to introduce you to Tumbled, a single column, no nonsense theme loosely based on the popular Block style on Tumblr.
Yep, that's right, you can now have that Tumblr look on your WordPress blog.
I must warn that Tumbled is still a Beta, but rest assured I have tested it in Safari and Firefox on the Mac, and Internet Explore 6 and 7 plus Firefox on the PC. Everything seems to work fine, although there is a slight discrepancy with the navigation in IE 6 – there always something wrong in IE 6 though isn't there!
NOTE: A problem was found where Smiley Faces inherited the default image styling! It is recommended that everybody downloads the latest version to avoid the visual unpleasantness – sorry about that!