About…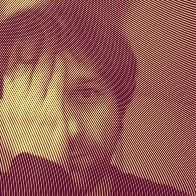 Well, there's not much to say really, but I will give it my best shot.
I'm Dorset born and Dorset bred, but unlike the rest of that saying, I'm not Strong in the arm and only a bit thick in the Head. I can drive a Tractor, but haven't for many a year!
I have worked in the Print industry for 15 years, mainly in Design, Repro and Project Management, and spent several years in London before I decided to turn my back on it all and run for the hills in early 2005. That same year, I travelled to Mongolia with some friends, where we were allegedly looking for the Mongolian Death Worm, but to be honest – it was more of a soul-searching exercise where I discovered I didn't want to be stuck inside an office any more, taking orders from somebody who was younger than myself.
I lived in Wiltshire for a while, but I'm now back in the Isle of Purbeck! I'm now running my own business, Dorset Mac Support and design and maintain websites at SEEDO Media Ltd, if you're looking for an affordable, easy solution please let me know as I am sure I can help.
This site, in what must be its 10th 11th 12th (lost count) incarnation (although rarely updated these days), is possibly the most stable and level-headed it has ever been – am I getting old? Possibly, but don't let the wrinkles and receding hairline fool you!
If you want to find out more about me or what I have and can do, drop me a line via the contact form above. or find me on one of the many social platforms out there!
P.S. Thanks for taking the time to read this (I'm sure I would have given up ages ago). I hope you enjoy the rest of the site.
Need to Contact Me?
Send me a message!