The 2022 #Detectorists Christmas Special was perfect ~ the #Blessing has to be the highlight!
And, Russell, I believe you're going to read the blessing for us today.
Our farmer, who art named Kevin, furrowed be thy plain.

Viking for some, Saxon, Roman, unearthed so it isn't hidden.

Give us permission this day to tread so we won't be trespassers, as trespassing leaves a bad taste among us, and lead us not into frustration, but deliver us medieval.

Decline aluminium, whatever the weather.

Amen.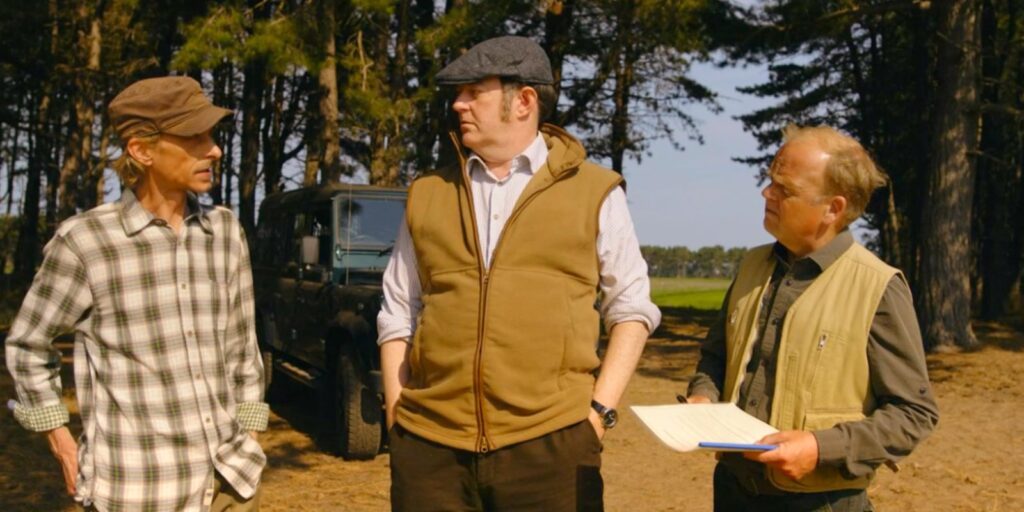 Missed it? Watch on BBC iPlayer: Detectorists Special.
Updated: 31st December 2022, correct grammar and punctuation.